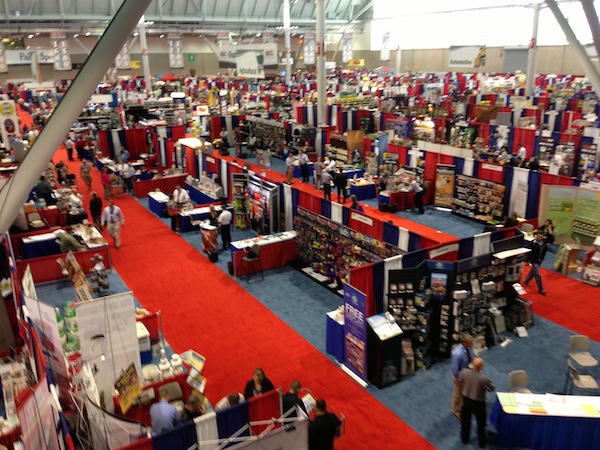 Attending a trade show can be a bit overwhelming. There are thousands of venders and each of them wants to grab your attention. As you make your way through the organized chaos, make sure you stop by the MatchRite Color Matching Systems and Fluid Management booth. Harper Inc. is the representative for both MatchRite and Fluid Management, and we are always in both booths to share our expertise.
The MatchRite booth displays our most popular items, such as the iVue, Ci4100, and the RM400 spectrometers. Harper Inc. representatives are on hand to demonstrate these products, and give you our expert opinion on which is best for your needs.
Fluid Management is the industry leader in retail paint dispensing and mixing paint equipment. The Fluid Management booth will feature the most popular dispensers, such as the AT1500, and mixers like the 5G HD. Harper Inc. has over 40 years of paint experience, and we want to share our knowledge with you. Do not hesitate to ask us questions or voice concerns about any of the products we sell, or how to get the most out of what you already have.
Trade Shows are a great way to save money. Talk to a Harper Inc. associate about show specials that may be available. If you want to save more money, ask us about our show demo unit(s), but hurry because all demos are first come first serve and are often claimed by dealers even before the event begins!