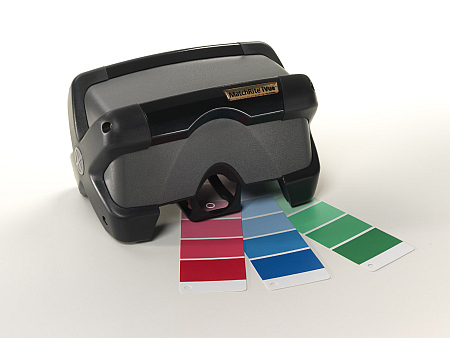 The VS 205 spectrophotometer or "iVue" is the only bench top spectro that was purpose built to live in the dusty, dirty environment of a paint department. There is no other solution that is more prepared for a long life matching paint than the iVue. With its sealed body, ruggedized exterior, and LED light source, the iVue is the instrument that works as hard as you do to help grow your paint business.
Until the iVue came along, retailers have been using equipment that was better suited for use in a laboratory. All other color matching spectros available today have a hole in the front that is covered by a simple flap or plunger. This flap, in most cases, is insufficient to create the "clean room" environment that should be present inside the measurement chamber of a spectro. Every speck of dust, paint, fiber, dirt, oil or any other contaminant is counted in the ultimate color of your measurements. (Calibrating your instrument attempts to compensate for these contaminants however, at some point, the instrument can no longer adjust for debris and it fails to calibrate properly.)
The iVue is the right tool for the job.
The New iVue Spectrophotometer Features
Small Apertures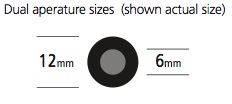 Zero Contact Measurements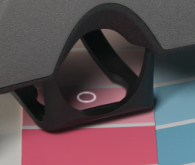 Measure samples without ever having to touch them. this eliminates paint and dirt from contacting your instrument.
Completely Sealed System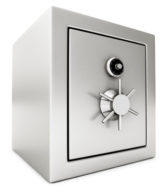 The iVue features a sealed case with lenses where lesser spectros have holes. Your iVue will be dust and dirt free regardless of your environment.
NEW! LED Light Source

The iVue is the first spectro to feature an LED light source. By eliminating filament bulbs, you can expect the iVue to last  up to 2X longer than other solutions.
Sheen Identification
The iVue can detect the sheen of a sample no matter how small. Eliminate miss-tints due to incorrect sheen. Now everyone on your staff can match paint!
Simple USB Interface

No complicated serial ports and port assignments!  Plug and play USB connections with most  Microsoft® Windows® operating systems.
Solutions Featuring the iVue Spectrophotometer
W80 Series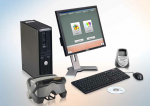 The MatchRite W80 Series features the iVue spectro combined with the award-winning Color Designer Plus software. Learn more about the W80 series system by clicking the button below. All W80 Series systems feature:
Dell computer
17" or 15" monitor
DYMO label printers
Color Designer Plus software
Color fandecks of all of your competitors
Your paint databases
Your formula books
Part # W8X      MatchRite W80 Series
VS205 - iVue Spectrophotometer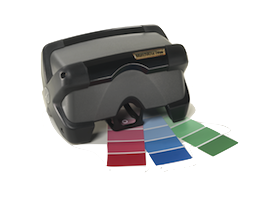 The iVue can also be purchased as a standalone product as a replacement or upgrade of your current spectro or to be used with a manufacturer provided color matching solution. The iVue spectro is compatible with the following color matching software applications:
Color Designer Plus (All Versions)
Personal Designer Plus (All Versions)
Color Designer (Version 10.3 or newer)
Benjamin Moore ColoRx (Latest Version)
Sherwin Williams OneTint (Latest Version)
Part # VS205      Request Quote