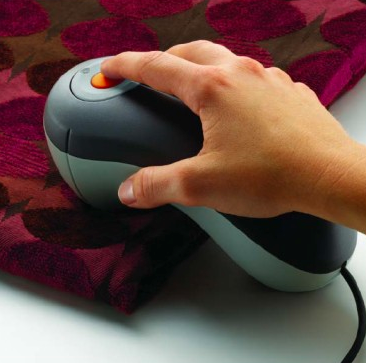 The RM400 spectrophotometer offers affordability and quality matching in one small easy to use package. While not as durable as the other spectros we offer, the RM400 can get you scanning right away! The ergonomic shape and easy, one button operation of this 0/45° spectrophotometer is one of the simplest products you can buy for retail color matching. The RM400 is made entirely of durable plastic and can live comfortably in your paint department. If you have never before offered color matching as a feature of your paint department or think that the cost is too high, call us today for a personalized quote for an RM400. You may be surprised how affordable the RM400 can be!
The RM400 Spectrophotometer Features
Simple USB Interface

The RM400 series of spectros does away with complicated serial ports and port assignments with a simple to use USB interface. This interface is plug and play with most versions of Microsoft® Windows® operating systems.
Long Lasting! Tungsten Filament Light Source

The RM400 features a custom made light source formed out of the best elements available. This custom fabricated bulb uses tungsten as its light emitting filament, delivering long life and repeatable results for years and years.
Solutions Featuring the RM400 Spectrophotometer
W20 Series
The MatchRite W20 Series features the RM400 spectrophotometer. Learn more about the W20 series system by clicking the button below. All W20 Series systems feature:
Dell computer
17" or 15" monitor
DYMO label printers
Color Designer Plus software
Color fandecks of all of your competitors
Your paint databases
Your formula books
RM400 Spectro
The RM400 can be purchased as a stand alone product and is compatible with the following applications:
Color Designer Plus (All Versions)
Color Designer (All Versions)
Sherwin Williams - OneTint (All Versions - Check with your Sherwin Williams representative)